Mark's Minolta 1800af flash Page
This is the dedicated flash made for the Minolta Maxxum 7000. It automates the entire flash process. There is only TTL mode, with the camera doing all the math. I already had the Vivitar 550fd MPO, which stands for Minolta / Pentax / Olympus. It works correctly on the 7000, and has more features and power, but I wanted the "right" dedicated flash for the camera. It's a collection. It's got an autofocus illuminator, to help the camera focus in the dark. Beyond 15 feet you're still focusing manually. It takes 4 AAA batteries (like the camera), or a fancy 6 volt lithium battery. But it does go to sleep in a minute, and wakes up with the camera. There is a snap-on wide angle adapter which I didn't get.
3-9-23: Flash arrived today, wouldn't work. Has no test button, only fires if it's on the camera, and the camera is powered up. Found corrosion on the battery compartment lid. Worked fine after removal. Remember to remove batteries in everything when not in use. It's sn 60210142.
---
<!
<!
<!
<!
<!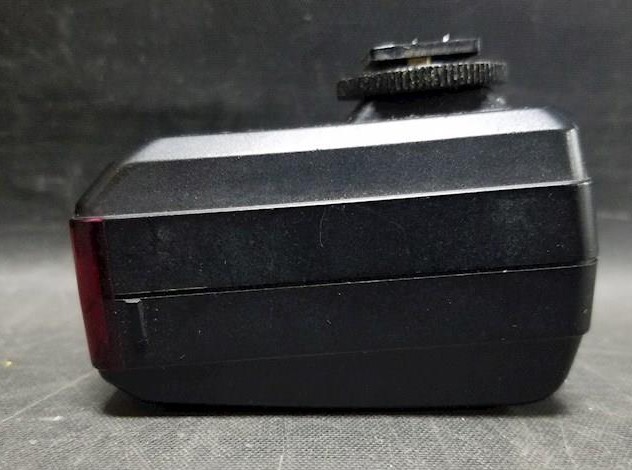 <!
<!
<!
<!
---