Mark's Nikon EM Page
Bought a Nikon EM with 50mm F1.8 lens for $25 from a thrift Shop. Also bought a Vivitar "System 1" 70-210 zoom lens with Nikon F mount (mates to camera) for $30. Bought a Nikon SB-E flash for the Nikon ME for $20 incl freight, from a Facebook Marketplace seller. Bought a Nikon SB-15 flash from thrift shop for $10.86 incl tax. It's bigger than the SB-E I have, and rotates for bounce. It's in new condition with carry case. And it's got a sync port so might work on other cameras. Found evidence that it was made to work with the Nikon EM. Tested working OK. Real Nikon fans seem to hate this camera, but I love it. It's small, light, uses lots of Nikon lenses (I probably can't afford), and it's cheap. But it has a problem: The aperture following tab on the lens mount is sticky. It's making the meter jumpy. Without a lens the meter is solid. I'm shooting a test roll now, so don't know if it works. I was thrilled to ever have a Nikon in my little collection, even the runt of the litter.

---
Pics of camera and favorites when available.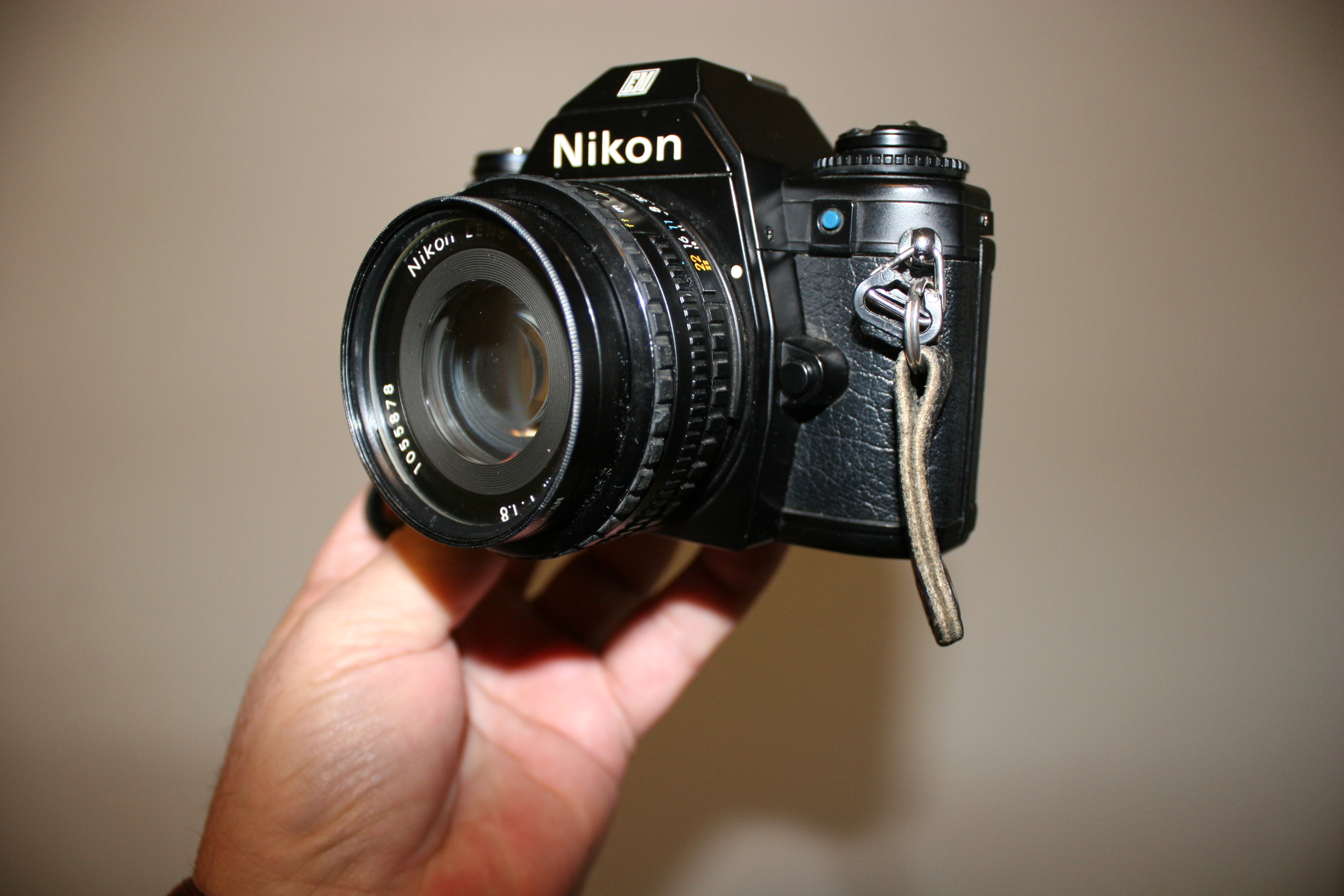 <!
<!
<!
<!
<!
<!
---